Italian Dual Citizenship
Italian Dual Citizenship Consulate Information
Last Edited: 2019-08-25 22:13:09
The first thing that I've read or seen on videos everywhere I've one, which I have echoed a few times already, is as soon as you know you are eligible, book your consulate appointment. My wait time was 2 1/2 years for Los Angeles. I read that the wait time was 8 years right before I made my appointment. If you have nothing but time, like not me, you can take all of your documents and go stay in Italy for a few months and get it done a lot quicker, but for me, I wait.
Here's a map that I made that I thought would be really quick to whip together until I realized that a few states are split up by counties that I had no idea where the county boundaries were. It has all of the consulates on a map that represents the contiguous United States. It was a pretty good geography lesson for me though.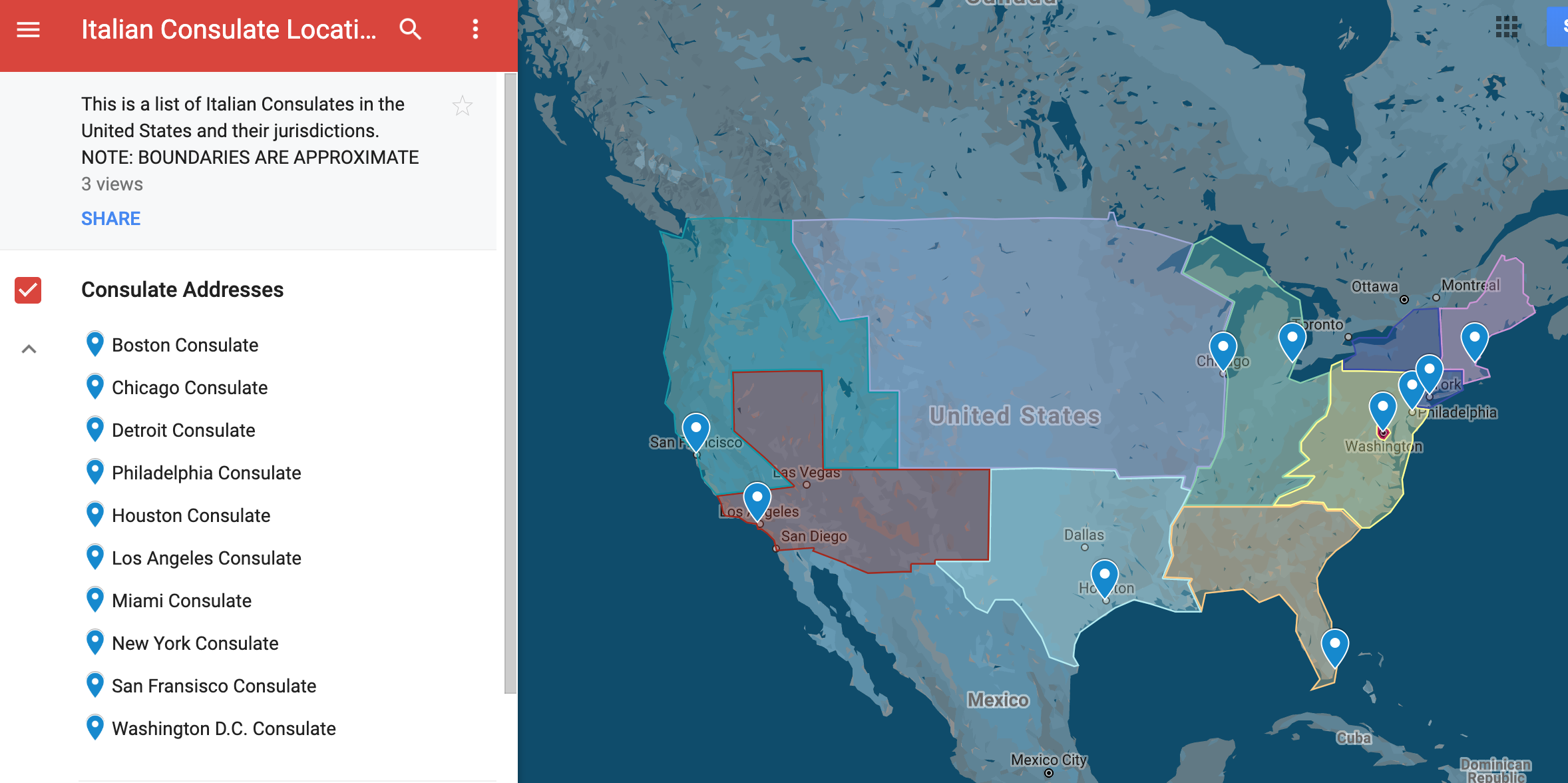 There was a phone system for the Los Angeles consulate that I had to pay $16 for the call to book my appointment. About 6 months later, they added the ability to make your appointment online. I'm not sure what the cost is, but the calendar is accessible after you create an account so you can see what the wait time may be like. Last time I checked was a couple months ago and the next available seemed to be August 2023.
Here is the link to that system for the Los Angeles consulate
.
---
Comments